Installed, One Time Cost
All-in-One Inventory Management and POS Software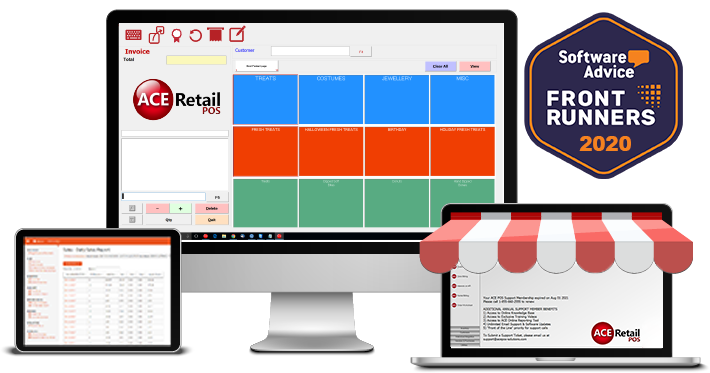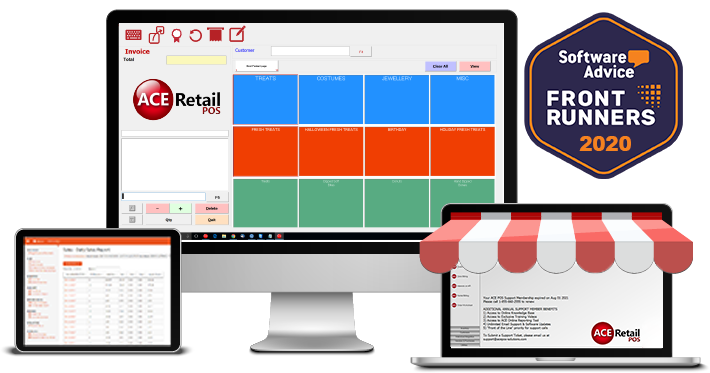 Designed for growing retailers & wholesalers. ACE is a robust inventory management system for Windows users with integrated sales, customer and purchasing management
FREE 14-Day Trial after Demo
No Credit Card Required
Integrate with QuickBooks, Sage50 with our accounting module. Handles multi-currency, multi-taxes, tax exemptions, etc.
Auto-sync with your online sales, customers and real-time inventory with Shopify, WooCommerce or TAKU eCommerce.
EMV PINpad integration with TD Merchant Services, WorldPay, Vantiv, Cayan, EVO, Chase, Global, Elavon, Moneris, FirstData.
Link up multi-location operations with our Multi Store module. Store terminals work even when offline.
Our premium version includes loyalty points, gift cards, gift registries, group discounts (Buy X Get Y) and pack breaks.
View your secure data from anywhere via the internet with our Online Reporting Tool. Included with support plans.
Here are some of the 10,000+ retailers that run on ACE Retail Point-of-Sale Systems

"Best POS out there! The value compared to cloud based POS systems that require a monthly fee is outstanding."
"Wonderful product, easy to use software with fabulous customer service."
"The software compares to some of the big guy's yet the price is much cheaper. Love the people too."
Follow our blog for our latest industry tips!
Follow us on social media for ACE POS news